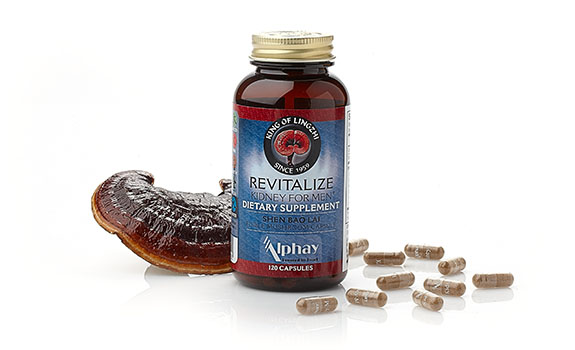 REVITALIZE Your Kidney (Men)
ONE-TIME
ORDER
$98 USD
MONTHLY
DELIVERY
$79 USD
Product Description
Men's kidney health is essential to generating energy and vitality. This nutritionally robust blend contains antioxidants that support kidney detoxification, and healthy urinary system function. Our formula targets men's bodies, supporting potency and reproductive health while eliminating toxins and revitalizing kidneys.
Product Information
Each bottle contains 120 capsules.

Ingredients
Organic Lingzhi mushroom

Organic Lion's Mane mushroom

Cordyceps mushroom

Goat's Thorn

American Ginseng

Benefits
Supports the urina

r

y bladder system

Supports reproductive health

Promotes energy, potency and vitality

Kosher and Halal certified
These statements have not been evaluated by the Food And Drug Administration. Alphay products are not intended to diagnose, treat, prevent or cure any disease or class of diseases.